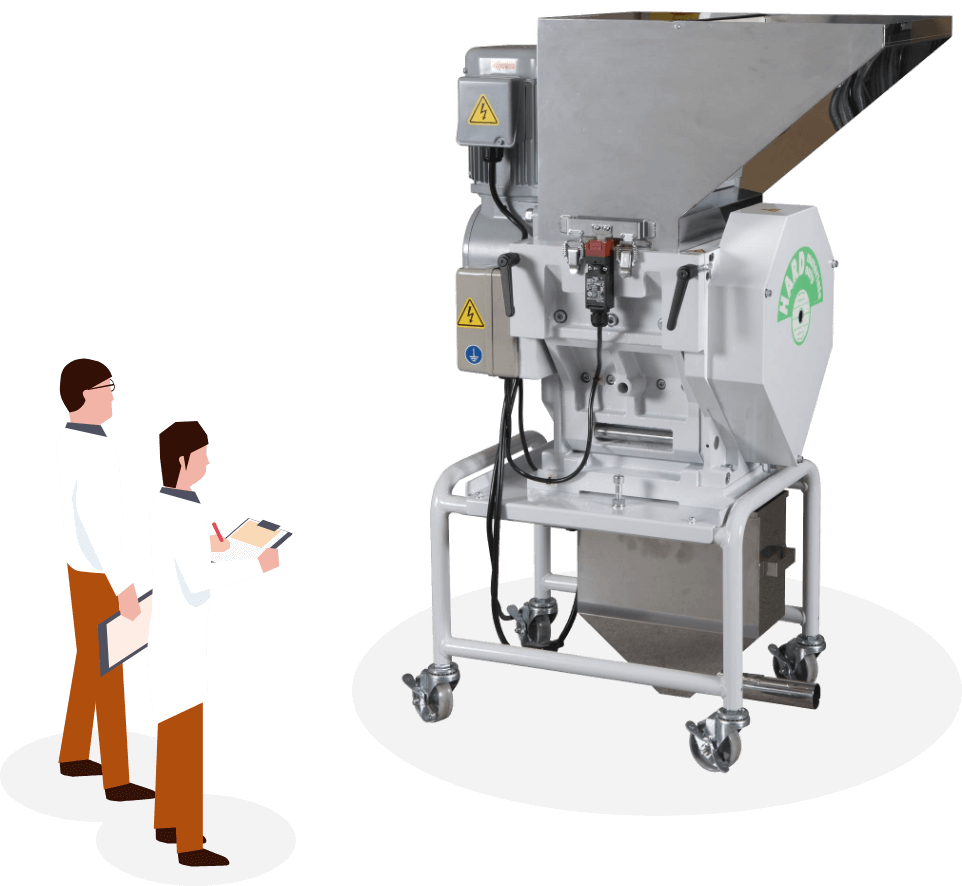 Resin sample cutting
Sample cutting is available
It is also possible to check your runner, etc. for sample cutting.
In this case, please prepare about 30 shots of the runner.
Resin sample cutting
For telephone inquiries,
+81 265-73-3699

(except Saturday, Sunday, national holidays and our company holidays)
Tips of peripheral equipment and process improvements for injection molding
Extensive lineup of problem-solving,
product introduction, and seminar videos
Manage the whole injection molding with Total Link.
Replacement of cartridges in the Gran Cutter (grinder), which improves the recycled material of the sprue runner
Auto stockers for molded products to make improvements in labor shortages|Box Filling System
View HARMO Channel